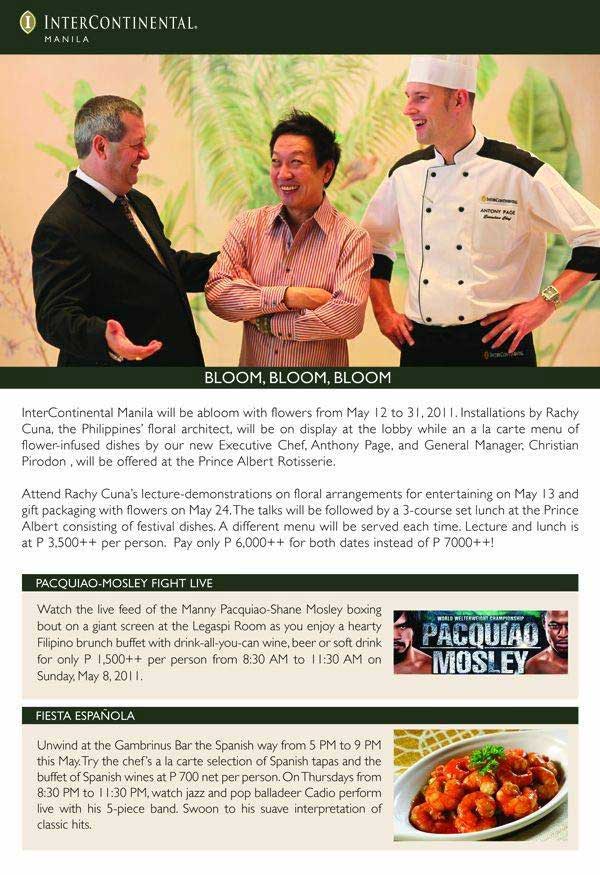 InterContinental Manila will be abloom with flowers from May 12 to 31,2011. Installations by Rachy Cuna, the Philippines' floral architect, will be on display at the lobby while an a la carte menu
Join the 15th Annual CILA Golf Tournament at the Mimosa Golf and Country Club The Clark Investors Locators Association (CILA) is again engaging all golfers whether members or non-members to the 15th Annual
What do you have planned this Easter? A grand vacation getaway in a distant Asian country with your family? Or stay at home enjoying the best of gadgets sold by different manufacturers? Did
The sun rises and heat gets stronger. The moment the sun makes an impact to us symbolizes that it is summer time! During this season, the beach is not the only place that
GolfPh Discount Hotels for Members! Get Discounted Rates for Your Hotel Accomodations Sometimes the opportunity to play golf comes your way, whether you're traveling in the metro and want a little leisure time
The Valley Golf and Country Club in Antipolo prides itself with its splendid rolling hills and expertly designed championship layout that will make for challenging rounds for golfers ready to test their skills,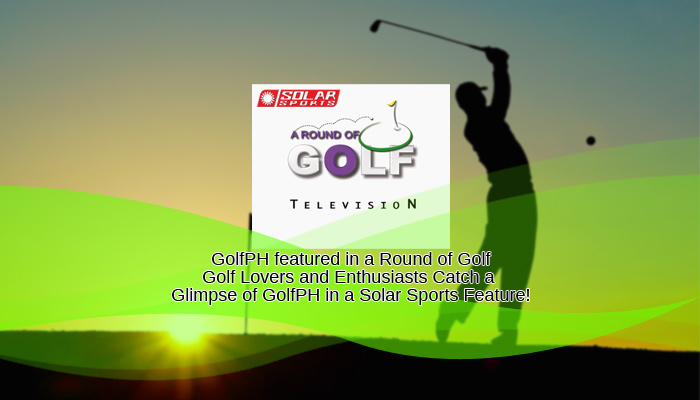 Talk about a perfect combination of two golfing resources here in the Philippines! In the realm of golfing as sport, you can have a definite resource for your gaming needs when you tune
The University of the Philippines Golf Team (UP Golf), having reorganized after fifteen years, is now on its second year, and is taking on the challenges of restarting with a good drive. UP
After fifteen years of going MIA, the University of the Philippines Golf Team (UP Golf) has reorganized and is all set to compete and represent the University in various golfing events and tournaments.
Traveling to the Philippines? You don't have to bring your golf equipment with you on the plane anymore! Renting your golf clubs with us is the perfect solution for business travelers and tourists
WHY GOLFPH?
Our golf blog provides a bunch of first hand information from a golfers point of view. We do this because of the love of the game and to promote golfing in the Philippines. We try our best to take an unbiased, nonsense approach to everything that we publish. All of our writers are unpaid volunteers so please be easy on us. If you would like to write for golfph, please feel free to email us at [email protected]