Bonifacio Drive cor. Aduana St. Port Area Intramuros, Manila 1000
[PUBLIC GOLF COURSE]
H=18 P=66
Maintenance Day – Monday – open for reservations only in the morning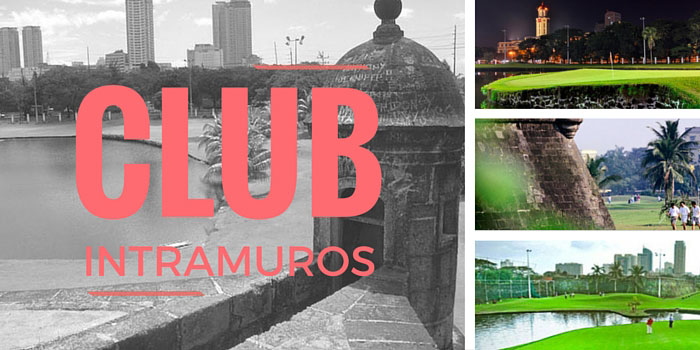 Club Intramuros Golf Club Description
Another historical golf course that can be found within the city of Manila is Club Intramuros Golf Course. During the colonization period, the takeover of the Spaniards in the country led to the creation of the "Walled City" called Intramuros. Construction of the walls were built to prevent foreign invaders from crashing in.
Years after during the American colonization, the walls were rebuilt and drastic changes were made to the city. Including building a golf course. From that day on until now, the golf course is considered to be one of the city's old courses.
Related Other Golf Course Within Metro Manila Capitol Hills Golf and Country Club
Playing at Club Intramuros Golf Course is perfect anytime of the day because of its small course that features 18 holes. It was estimated that any golf players can finish the course in not less than two hours. Plus, it is known to be the only city's course that offers Night Golf to its players.
Golfers may think that the smaller the course, the easier it gets to play. However, it is not always the case. The short course of Club Intramuros Golf Course offers many challenges such as water hazards, sand traps and out of bounds layouts. Playing each hole gives you a unqiue experience.
How To Play
Club Intramuros is open to the public. However, public courses tend to have longer wait times, which can be very time consuming. They also don't usually allow tee-time reservations. You may also book through GolfPH to have playing access to this golf course.
Highlights
– Located in the heart of Manila, very accessible.
– Play golf in the historic walled city of Intramuros. One of Manila's top tourist destinations.
– Completely renovated and designed by the renowned golf architect, Andy Dye in 1995.
– The Only course in Manila to offer Night Golf.
Related: See the complete list of Metro Manila Golf Courses
Tip: You can cut the line, save 30% off on green fees and avoid the busy schedule, by booking directly with GolfPH. Fill out the form to your right and get a free quote today.
[thrive_2step id='16632′]

[/thrive_2step]
Facilities
Other Intramuros Manila resources:
Club Intramuros Golf Club Facebook page
Tieza (Tourism)
Club Intramuros Golf Course Location, Map and Address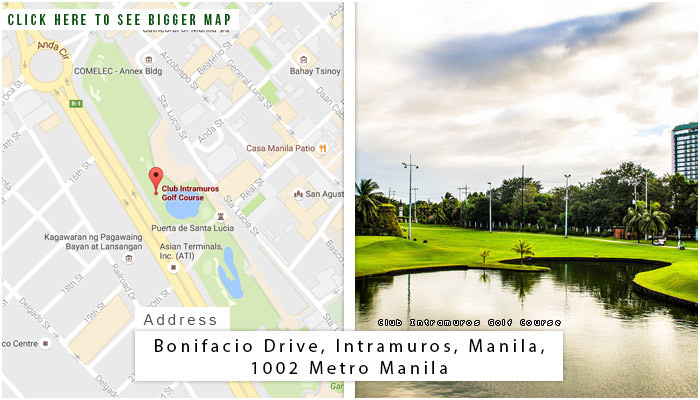 Photos of Club Intramuros Golf Course