Camp Gen. Emilio Aguinaldo, EDSA, Quezon City
[PUBLIC GOLF COURSE]
H=18 P=68
Maintenance Day – Driving Range – Monday, Logcom – Thursday, Fairways – Everyday open
Please Call for Confirmation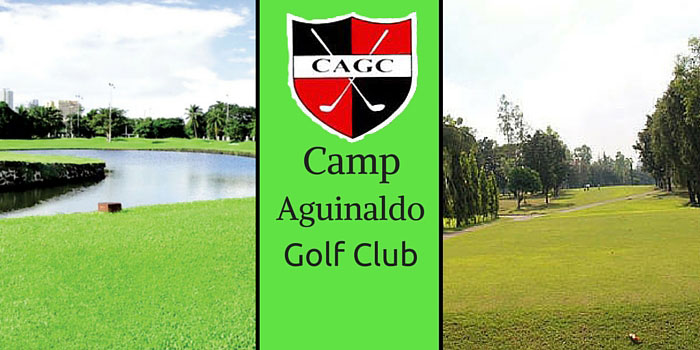 Camp Aguinaldo Golf Course Description
Aside from being located in the historic site of where the People's Power Revolution took place, golfers may also take advantage of it's accessible location. Located off of edsa in the city of Manila, this wide, short yet tricky golf course will give you a variety of shots which would suit your needs as an everyday course.
Challenges to expect from this 18-hole golf course are dog-legs, lakes, water hazards and street out of bounds on some holes. These hazards add a unique twist to the play of Camp Aguinaldo Golf Club.
Camp Aguinaldo Golf Club offers not just a golf course but also other facilities for golfers to enjoy their stay at the golf club. It provides golfers a restaurant to eat delicious meals, game room to play indoor games, a bar to socialize and relax. A Jacuzzi and spa to unwind, gymnasium to get fit, and a beauty salon to groom themselves. These numerous facilities are perfect activities for golfers after playing at the course.
Related Other Golf Course Within Metro Manila Club Intramuros
Camp Aguinaldo has also produced numerous local golf players such as Gerald Rosales, Jennifer Rosales, and Ramon Brobio. Gerald Rosales and Jennifer Rosales, both came from the family of famous Filipino golfers, while Ramon Brobio achieved a gold medal during the Asian Games in 1986 and a triple winner of the 18th Junior World Golf competition in 1985.
How To Play
Aguinaldo Golf Club is open to the public. However, public courses tend to have longer wait times, which can be very time consuming. They also don't usually allow tee-time reservations. You may also book through GolfPH to have playing access to this golf course.
Highlights
– Situated in the heart of Quezon City and very accessible to Manila and Makati
– Located in the historic site of the 1986 EDSA Revolution.
– Relatively short, flat but "tight" course that requires precision.
– Very well maintained for a Public course
Related: See the complete list of Metro Manila Golf Courses
Tip: You can cut the line, save 30% off on green fees and avoid the busy schedule, by booking directly with GolfPH. Fill out the form to your right and get a free quote today.

[thrive_2step id='16632′]

[/thrive_2step]
Facilities
Camp Aguinaldo Golf Course Location, Map and Address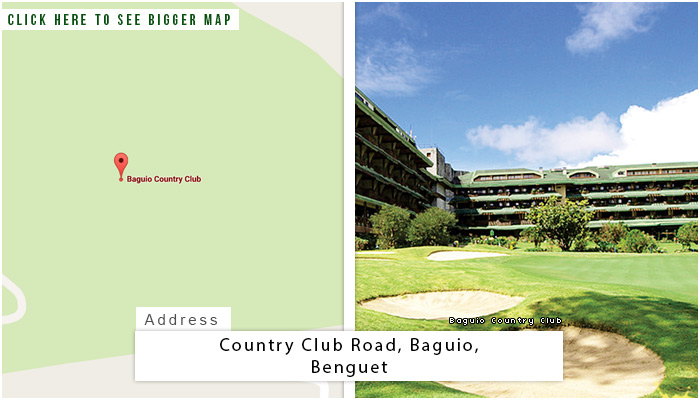 Photos of Camp Aguinaldo Golf Course