Old Balara, Diliman, Quezon City
[COURSE CLOSED]
H=18 P=72
Maintenance Day – Monday – open for reservations only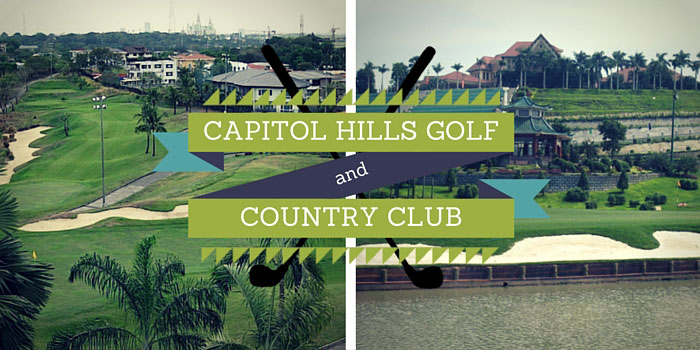 Capitol Hills Golf Course Description
One of Manila's inner city beautiful golf courses is the Capitol Hills Golf and Country Club. It was built in 1960 and is a 18 hole golf course that is located at Old Balara, Diliman, Quezon City.
The medium-sized golf course's flat fairways and rolling hills provides a short yet challenging course to its golfers. Hole no. 10 is a bit difficult because of its location at the top of the hill of the course. Another challenging hole for golfers is hole no. 12 because of its water hazards.
The Capitol Hills Golf Clubhouse is managed well and has modern facilities that added to the attractiveness and quality service of the course. It has an air-conditioned bar, locker rooms, functions rooms, spa and salon, swimming pool, and tennis court were among these things.
Related Other Golf Course Within Metro Manila Manila Golf and Country Club
Capitol Hills also has a few numerous nearby attractions that makes it a worthy visit if you are looking to golf Quezon City. Among these sites are La Mesa Dam Water Reservoir, Parks and Wildlife Center, Quezon Memorial Circle, and Gateway Mall.
How To Play
Capitol Hills Golf and Country Club is a Private Golf Club and guests must be accompanied by a member in order to play. You may also book through GolfPH to have playing access to this golf course.
Related: See the complete list of Metro Manila Golf Courses

Tip for Tourists: You can still play at Capitol Hills Golf and Country Club by booking directly with GolfPH. Fill out the form to your right and get your free quote today.
[thrive_2step id='16632′]

[/thrive_2step]
Facilities
Capitol Hills Golf Course Location, Map and Address
Photos of Capitol Hills Golf Course