Mexico, Pampanga
[PRIVATE GOLF COURSE]
H=18 P=72
Maintenance Day – Monday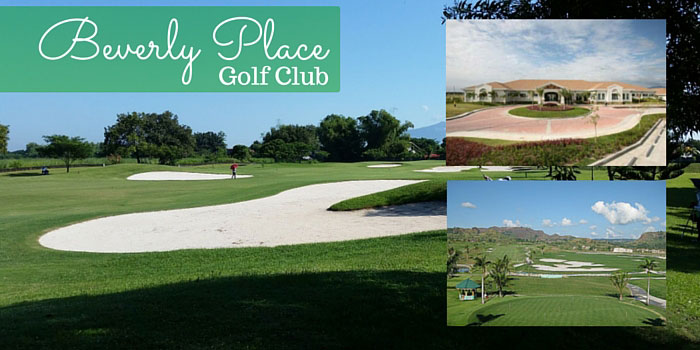 Beverly Golf Course Description
One of Pampanga's golf courses is the Beverly Place Golf Club, was built in the city of Mexico. The golf course is a Sta. Lucia Land, Inc. project. Its establishment was a success when it held one of the most prestigious championship tournaments in the area called hosted by the Pampanga Golfers Association, Inc. in April 2015.
The short 18-hole course were fully designed by one of legendary golfers in history, Gary Player. Currently, only the front 9 is open for visiting golfers, while the back 9 still remains under construction. Despite its incomplete back nine, the course is still a player's ideal round of golf because of its beautiful scenery, well-maintained greens, man-made lakes, plants, flowers, and mounds that surround a large garden are what makes it a charming golf destination.
Related Other Golf Course Within Pampanga Clark Sun Valley Golf and Country Club
Aside from its course and fantastic view, Beverly Place Golf Club has other facilities to offer. It also has indoor activities like tennis and badminton that members can play other than golf. Plus, it has banquet hall for social gatherings, Jacuzzi and swimming pool for relaxation, tee houses for recharging and restaurants for eating of players.
Beverly Place Golf Club is open to the public, so guests are allowed to play golf at the course and access its facilities. Tee time reservations are highly recommended. The course is open from 5:30AM to 7PM. Visitors to Manila should expect a 2 hour drive north.
Related: See the complete list of Clark / Angeles Golf Courses
How To Play
Beverly Place Golf Club is a Private Golf Club and guests must be accompanied by a member in order to play. You may also book through GolfPH to have playing access to this golf course.

Tip for Tourists: You can still play at Beverly Place Golf Club by booking directly with GolfPH. Fill out the form to your right and get your free quote today.
[thrive_2step id='16632′]

[/thrive_2step]
Facilities
Related: See the complete list of Pampanga Golf Courses
Other Beverly Golf Pampanga resources:
Beverly Place Golf Course Location, Map and Address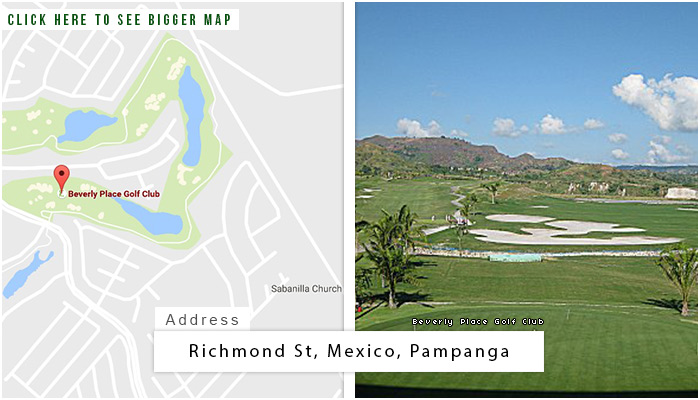 Photos of Beverly Place Golf Course