T-304 Jose Abad Santos Avenue Clark, Pampanga
[PRIVATE GOLF COURSE]
H=36 P=72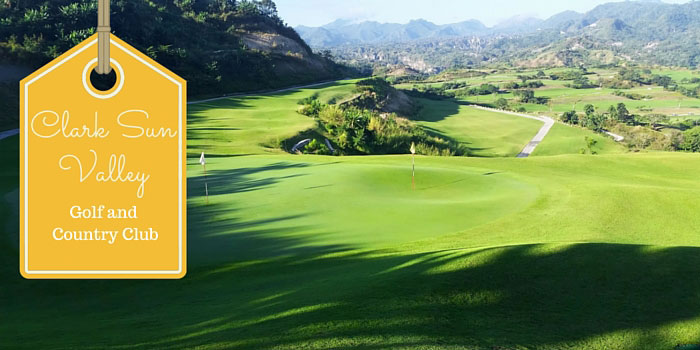 Clark Sun Valley Golf Course Description
In the highly urbanized city of Angeles in Pampanga an exclusive golf course is played in Clark Sun Valley Golf & Country Club. The club was developed in the former US Airbase in Pampanga which is converted and now called as Clark Freeport Zone. It was after the eruption of Mt. Pinatubo when the airbase is converted into a freeport zone. Clark Sun Vally Golf and Country Club is owned and operated by Korean executives. On January 2016, Hilton Worldwide and Hilton Hotels and Resorts signed and a management contract with the chairman of Clark Sunvalley Resort, Lee Shun Kun. The contract is to build and to have a joint management of the Hilton Clark Sunvalley Resort in the Philippines.
Related Other Golf Course Within Pampanga FA Korea Country Club
The fully operating 36-hole golf course of The Clark Sun Valley Golf and Country Club is divided into two 18- hole golf courses. The first 18-hole of the golf club is the Clark Course or the Dongwon Course that is 7,127 yards long. The second 18-hole golf course is the Sun Valley Course which is slightly shorter at 7, 015 yards. The golf club being situated in a valley has an effect on the terrain of the course. Slopes and elevations are evident on both of the courses. The two 72 par golf courses has provided an uphill and downhill sloping fairways, thick bushes, and ravines to create a thrilling and challenging course for golfers. In addition to the challenged posed by the fairways, greens are surrounded by bunkers and sand traps.
Clark Sun Valley Golf and Country Club is not just notable for its challenging course but also for its breathtaking views of natural attractions, such as streams and waterfalls. The panoramic view of Mount Pinatubo is also one of the best views that golfers love to look at while they are playing golf. However, club membership is required to play at the Clark or the Dongwon Course, but the Sun Valley Course is open to public.
An exceptional golf experience is provided by the club. Its clubhouse has an aesthetic structure and high class service. One of its services is to provide mouthwatering meals that range from Korean to Filipino dishes. Aside from restaurants, the clubhouse is also equipped with facilities including lockers, shower rooms, tee houses, cafes, and Pro Shop. Clark Sun Valley Golf and Country Club is about seven kilometres or 12 minutes away from Clark Airbase main gate and 90 kilometres away from Manila. To get there it is only an hour and a half drive from Manila via NLEX Dau Exit.
How To Play
You may also book through GolfPH to have playing access to this golf course.
Related: See the complete list of Pampanga Golf Courses
[thrive_2step id='16632′]

[/thrive_2step]
Other Clark Sun Valley Pampanga resources:
Clark Sun Valley Website
Clark Sun Valley FB Page
Clark Sun Valley Golf Course Location, Map and Address
Photos of Clark Sun Valley Golf Course