Sarangani Economic Development Zone
Polomolok, South Cotabato
[PRIVATE GOLF COURSE]
Dole-Kalsangi Golf Course Description
Dole-Kalsangi Golf Club is located at Polomolok, South Cotabato. This well-maintained golf course is situated right on the foot of the magnificent Mount Matutum. Looks can be deceiving as their elevated greens hide sand traps that will surely give you a hard time to score.
Their facilities include a clubhouse with a restaurant, lockers, showers, a souvenir shop, swimming pool, and tennis courts. Bad thing though, Dole-Kalsangi Golf Club is only available for Dole-fil personnel, their guests and family members.
Dole-Kalsangi Golf Club is located inside the Dole Pineapple Plantation. Accommodations around the area include the Dolores Farm Resort, M Loft Hotel, Tierra Montana Hotel, Driggs Pension House, and a lot more.
Related: See the complete list of South Cotabato Golf Courses
Tourist spots near the golf club include the famous Lake Sebu, Mambukal Spring, Mount Matutum, and the Salkak Cave
Dole-Kalsangi Golf Course Location, Map and Address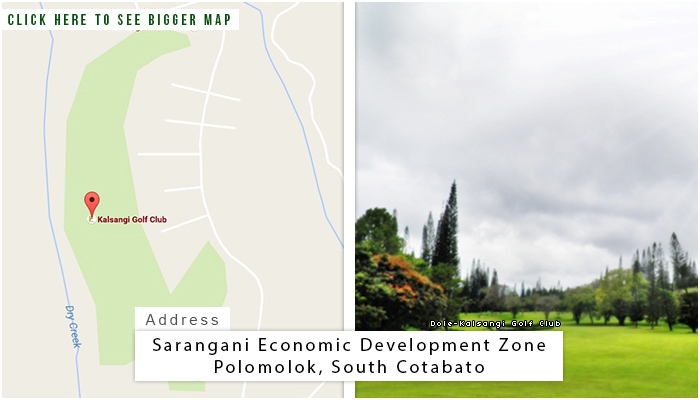 Photos of Dole-Kalsangi Golf Course