Sibulan, Dumaguete, Negros Oriental, 6200
[PRIVATE GOLF COURSE]
H=9 P=35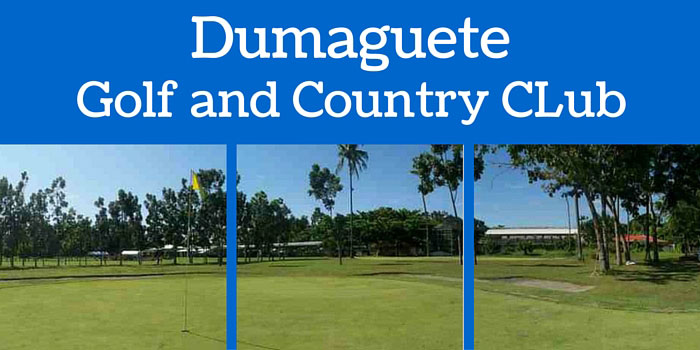 Dumaguete Golf Course Description
Located in the City of Gentle People of Dumaguete, is the Dumaguete Golf and Country Club. The club is a 68.8 rated golf course by the NGAP. The Dumaguete Golf and Country Club is more popularly known for its accommodation, the Bravo Golf Hotel. It is the only hotel in Dumaguete City with its own private golf course.
This nine-hole par 35 golf course was designed with gliding fairways and the abundance of 50-year old mango trees. This golf course is designed by Don Serafin Teves and Simplicio Manictic in 1945. The course is also one of the earliest golf courses to be built in the country. Strategically located just outside Dumaguete City, the golf club does not only offers its beautifully landscaped golf course, but also the scenic, naturally rolling terrain with a slope of 119. The players can also get a stunning panorama of Cebu, Siquijor and Sumilon Island along with the renowned Tañon Strait.
The Dumaguete Golf and Country Club have several facilities to cater the players' further playing and comfort needs. These facilities includes; driving range, pro shop, salon and spa, and swimming pool. Aside from the Bravo Golf Hotel itself, there are other accommodations available nearby. These accommodations includes; the Melania's Garden Hotel & Resort, Bethel Guest House, and Coco Grande Hotel.
The golf club or the Bravo Golf Hotel is 7.2 kilometers or a 12 and a half minute drive from Dumaguete City Airport. To get there, Philippine Airlines flies between Manila and Dumaguete 14 times a week. Cebu Pacific makes morning flights daily. Travel by air only takes an hour and 10 minutes. On the other hand, travelling by sea, ships from Manila take 36 hours, while the faster ferry craft from Cebu City reaches Dumaguete in four hours.
How To Play
This golf course is open to the public especially those staying at the hotel although it also offers membership.
Nearby Hotels
Melania's Garden Hotel & Resort
Nono Limbaga Drive,Tanjay City
Bethel Guest House
Rizal Boulevard,Dumaguete City
Coco Grande Hotel
Hibbard Avenue,Dumaguete City
Facilities
Dumaguete Golf Course Location, Map and Address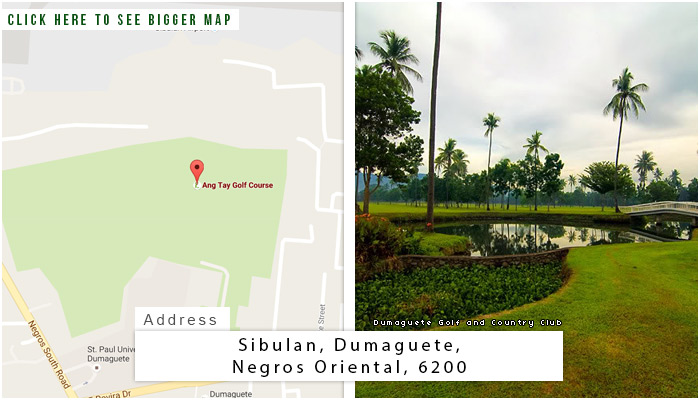 Photos of Dumaguete Golf