Country Club Road, Baguio, Benguet
[PRIVATE GOLF COURSE]
H=18 P=61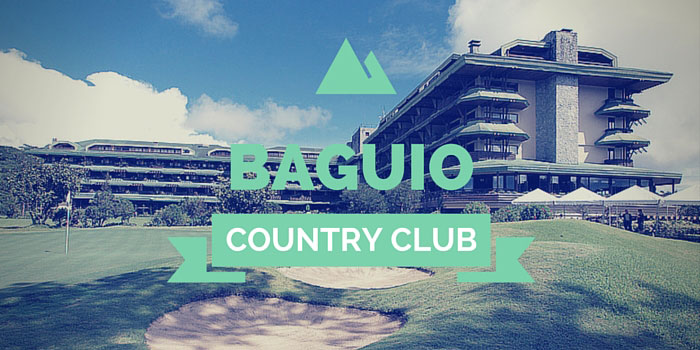 Baguio Golf Course Description
Baguio Country Club is a historical golf course found in the Summer Capital of the Philippines, Baguio City. Centuries ago, Baguio experienced a revolution between the Filipinos and the Spaniards. Then the war between the Filipinos and the Americans too place, with the Americans occupying the location.
Baguio Country Club is known to be famous because it was built on a lot of the area's where these historical battles took place. Built in 1905 by legendary golfer Luis Golem Silver, the 18th hole golf course became known as the premier exclusive club in the city.
Related Other Golf Course Within Baguio Camp John Hay Golf Club
The golf course is ideal for your daily golf game. It has a small range with varieties of grasses including Bermuda, Carabao, and Korean. Its narrow fairways are lined with elevated greens, pine trees, and lagoons. These lagoons have a depth of 9ft. with water hazards which can be rare during times because of the areas limited water supply.
The serene and romantic view of Baguio Country Club is a perfect place for the members to stay because of its outstanding accommodations from deluxe rooms to European styled cottages. Aside from that, the clubhouse's infinity garden, ballroom roofdeck, function rooms, massage rooms, and restaurants can also be enjoyed by its members.
How To Play
This is an exclusive,members-only private golf club,so guests must be sponsored and accompanied by a member in order to play. Reservations are strongly recommended. You may also book through GolfPH to have playing access to this golf course.
Nearby Hotels
The Manor at Camp John Hayes★★★★
Camp John Hay,Baguio City
Microtel Inn & Suites
#5 Marcoville Upper Session Road,Baguio City
Burnham Suites
Kisad Road,Baguio City
Related: See the complete list of Baguio City Golf Courses
[thrive_2step id='16632′]

[/thrive_2step]
Facilities
Other Baguio Golf Benguet resources:
Baguio Country Club Webpage
Baguio Country Club Official FB
Baguio Golf Course Location, Map and Address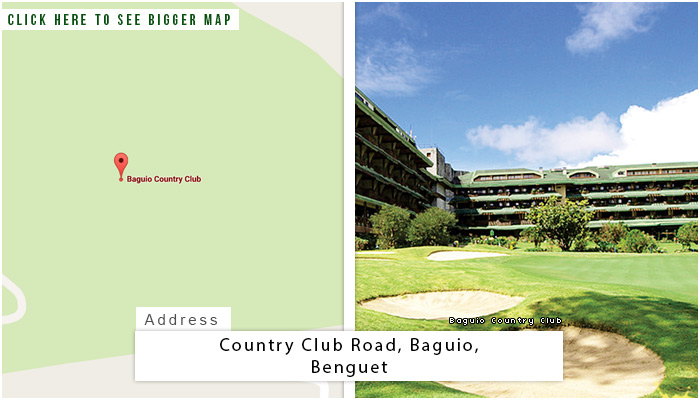 Photos of Baguio Golf Course