Nolcom, Camp Aquino, San Miguel, Tarlac
SSG Marciano Pascua (NCO/C)
[PUBLIC GOLF COURSE]
Camp Aquino Golf Course Description
Camp Aquino Golf Club is located at San Miguel, Tarlac. This is a fairly challenging golf course objectively dotted with sand traps. Small ponds and creeks are placed on top of the fairways situated on a flat terrain covered with carabao grass.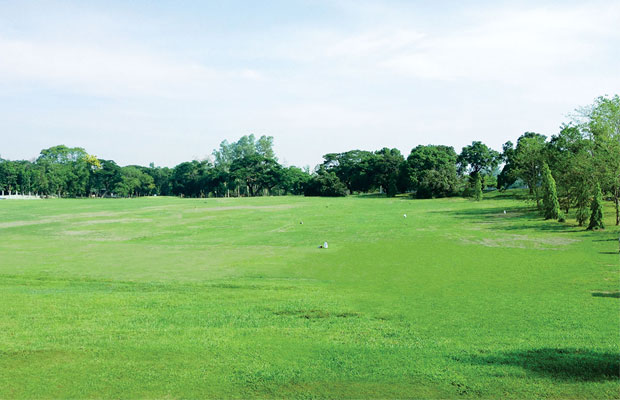 Related Other Golf Course Within Tarlac New Asia Golf & Spa Resort
Their facilities include a clubhouse, a canteen, and a practice range. Camp Aquino Golf Club is open to the public. Their rates fall under two categories, either 9 or 18 holes with three guest identities: civilian, military, and tourist rates.
The golf club is placed inside the area of Camp General Servillano S. Aquino which is a 120-km ride from manila. By private transportation, you will reach the golf course at around 2 and a half hours if you're coming from Manila.
The accommodations around the golf course are as follows: Microtel Inns & Suites, Sogo Hotel, Gran Prix Express Inn, and Central Plaza Hotel. Tourist attractions include Nayong Filipino, Pagcor Casino, Tarlac Museum, and the Aquino Center & Museum.
Related: See the complete list of Tarlac Golf Courses

Camp Aquino Golf Course Location, Map and Address
Photos of Camp Aquino Golf Course