Loakan Road, Baguio City
[PRIVATE GOLF COURSE]
H=18 P=68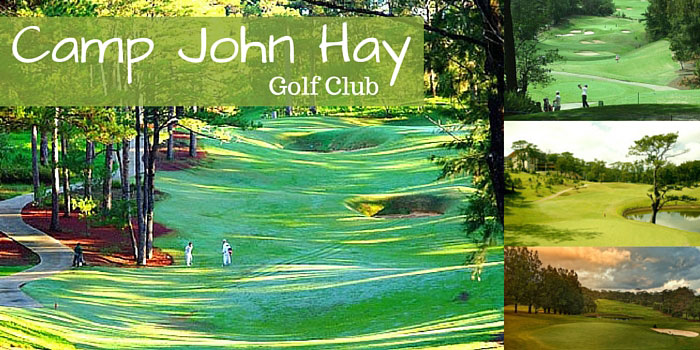 Camp John Golf Course Description
The American occupation period in the Philippines was an influential time for this nation as it acquired the development of many modern luxuries that it would not have had if not been for the influence of foreign businessmen. It would be hard to pinpoint everything that happened during that period, but one thing is the establishment of what are many, now historical, golf courses. One of which is Camp John Hay Golf Club.
Camp John Hay was named after the former U.S. Secretary John Hay when it was established in the year 1905. It is now one of the oldest courses in the country, but it is still one of the most respected courses to play at in the country especially since its redesign by legendary American golfer, Jack Nicklaus in 1999. To be a part of the worldwide association of Nicklaus-designed golf courses has helped to keep this course in pristine condition as one of only 2 private, members-only courses located in Baguio.
Related Other Golf Course Within Baguio Baguio Country Club
Outstanding key features of this course are holes No. 7, 8, 13, and 16 as Nicklaus famously drizzled numerous water hazards and abundant pine trees throughout each of the holes creating a difficult playing field for even the best of golfers. In addition to those four holes is hole No. 6, which stands out because of a uniquely designed bunker that proves to be one of the most thrilling experiences as golfers try to play around it.
Take a moment to visit one of the coolest weather areas of the Philippines and enjoy the simple pleasures of golf, strawberry fields and amazing mountain views surrounded by one of the only green areas in the country.
How To Play
This is an exclusive,members-only private golf club,so guests must be sponsored and accompanied by a member in order to play. Reservations are strongly recommended.
Nearby Hotels
The Manor at Camp John Hayes★★★★
Camp John Hay,Baguio City
Microtel Inn & Suites
#5 Marcoville Upper Session Road,Baguio City
Burnham Suites★★★★
Kisad Road,Baguio City
Related: See the complete list of Baguio City Golf Courses
Facilities
Other Camp John Golf Baguio City resources:
Camp John Hay Website
Camp John Hay FB Page
Camp John Hay Golf Course Location, Map and Address
Photos of Camp John Hay Golf Course