VICMICO, Victorias City, Negros Occidental
Office Hours: 9AM – 5PM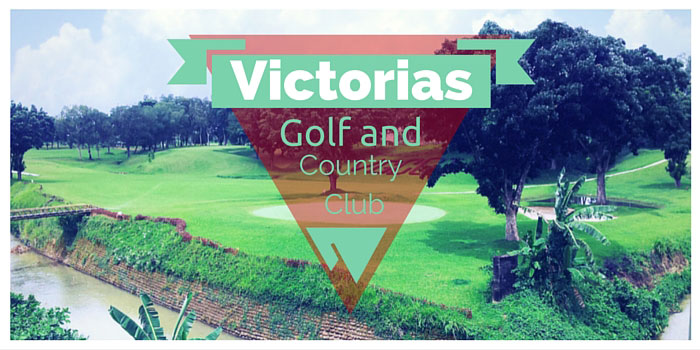 Victorias Golf Course Description
Situated in the City of Victoria, lies Victoria's Golf & Country Club. The city is home to the Victoria's Milling Company, which is the world's largest integrated sugar mill. It was built in 1919 and still operates today as the largest sugar refinery in the Philippines. In the year 1954 Victorias Golf & Country Club opens. The golf club is only one of the subsidiaries of the diverse business portfolio of the Victorias Milling Company, Inc. which primarily engaged in sugar manufacturing
Victorias Golf & Country Club is divided into two nine hole courses. The front nine of this course has long, straight, and narrow fairways. The back nines has rolling fairways, ravines and an island green. Playing around at Victoria's Golf & Country Club will truly be an exciting experience. There are three different types and lengths of courses in the club to suit different players needs and skills. The Blue course that is 6.725 yards, White course that has 6,360, and the Red course which has 5,647 yards.
Related Other Golf Course Within Negros Negros Occidental Golf and Country Club
The golf club have different facilities to accommodate players further comfort and playing needs. These facilities includes driving range, practice putting green, and tee houses on the fairways. The clubhouse of the course has a restaurant, function room, male and female locker and shower facilities. It is a private club that requires either the players' to be a member or to be endorsed by a member to play in the course.
Victorias Golf and Country Club is about 33 kilometers away from Bacolod City inside Victorias Milling Company. To get there it will take one hour and 30 minutes flying time from Manila, and another 35-45 minutes by taxi or private transportation to the club. There are several accommodations nearby the club. Bacolod City has modern hotels with high international standards. Among these are the Convention Plaza, Hotel Bascon, L'Fisher, Business Hotel, Goldenfield Garden Hotel, Sugarland, and Bacolod Pavilion Resort.
Related: See the complete list of Bacolod Golf Courses
How To Play
Victorias Golf & Country Club is a Private Golf Club and guests must be accompanied by a member in order to play. You may also book through GolfPH to have playing access to this golf course.

Tip for Tourists: You can still play at Victoria's Golf and Country Club by booking directly with GolfPH. Fill out the form to your right and get your free quote today.
[thrive_2step id='16632′]

[/thrive_2step]
Facilities
Victorias Golf Course Location, Map and Address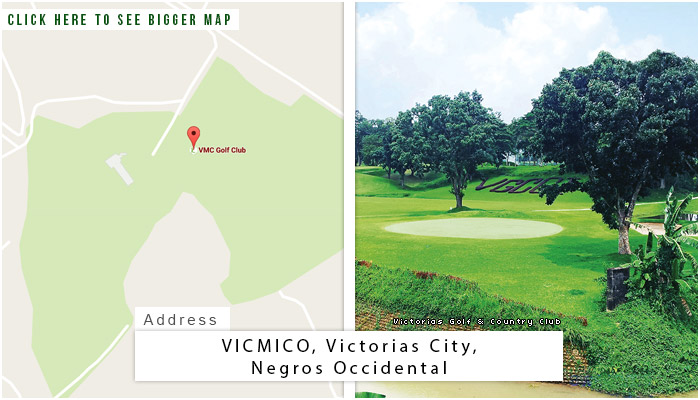 Photos of Victorias Golf Course