Hacienda Binitin Murcia, Negros Occidental
[PRIVATE GOLF COURSE]
H=18 P=70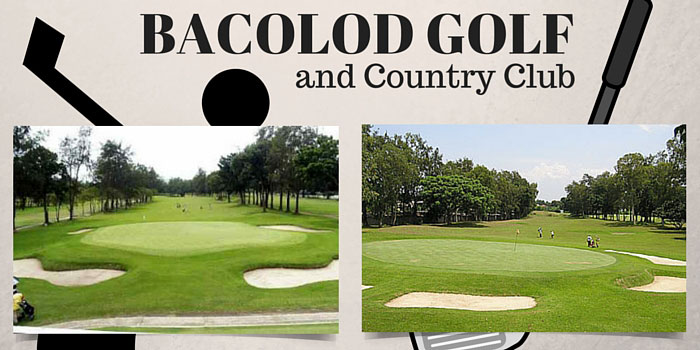 Bacolod Golf Course Description
Bacolod Golf and Country Club is located in Muricia, Negros Occidental. It's a short course that features 18 holes was designed by one of the Philippines' professional golfer, Celestino Tugot. The course is also known to be part of the area's top location attractions as it annually holds PAL Interclub Golf Tournament, which is one of the country's prestigious golf tournaments. This is definitely a destination golf venue that many in the country boast proudly about.
The course is made up of rolling terrains and narrow fairways, which is exciting for any level of golfer. You never know what the next turn on the fairway will hold as it sits in area strongly influenced by a wind tunnel canal. Players have been known to describe the brute force of the wind as they try and steady their ball off the tee making sure it doesn't steer too far off the narrow greens. Make sure you keep track of which way your ball goes!
Related Other Golf Course Within Bacolod Negros Occidental Golf and Country Club
Bacolod Golf and Country Club provides players the best all-around golf experience in the province. Its clubhouse offers practice facilities for putting and swinging, locker rooms for storage, shower rooms for refreshment, and other golf services for players. Aside from that, the clubhouse has also restaurant, pool, and bar, so players can relax after their game. Although this is a members only club, booking through GolfPH is your way to play here. Don't miss out.
How To Play
This is an exclusive,members-only private golf club,so guests must be sponsored and accompanied by a member in order to play. Reservations are strongly recommended. You may also book through GolfPH to have playing access to this golf course.
Nearby Hotels
L'Fisher Hotel
14th Street,Bacolod City
East View Hotel
Esperanza Diola St. Circumferential Road,Bacolod City
The Sylvia Manor
San Juan St,Bacolod City
Related: See the complete list of Bacolod Golf Courses
[thrive_2step id='16632′]

[/thrive_2step]
Facilities