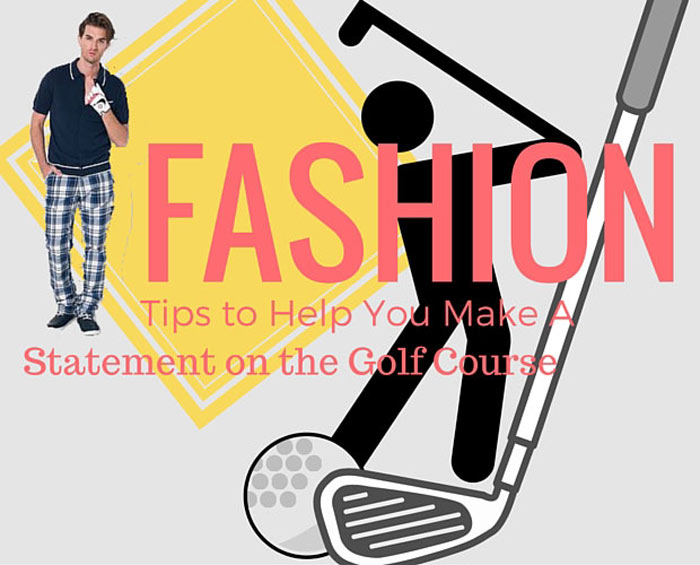 Do you know how important wearing the right golf clothing is? Even beginners can look like golf travel and lifestyle professionals even though they may have little or no clue about what exactly to do. On a serious note, however, what you wear on the course is actually part of golf etiquette. It shows how truly a gentleman or lady you are when you are on the greens. But just because rules can be strict when it comes to your clothes, it doesn't altogether mean you have to forego your love for fashion. Here are ten fashion tips to help you make a statement on the golf course without having to break any rules:
When you're wearing a golf shirt, don't let it hang out. Basically, your shirt sleeves should be at least three-quarters away from your elbow. If you are in a good shape or fit, you can actually opt to have them higher than that. Just remember that if you can't see your elbow, it's too long.
If you are wearing a crewneck sweater over a golf shirt, keep the collar inside for that neat and clean look.
Your trousers should be long enough that its bottom is touching the top of your shoes.
Know the right length when wearing shorts. If it's too long, you'll look sloppy. If on the other hand, it's too short, it becomes obscene. Rule of thumb would be to keep them just above your knees.
Just because you are playing golf in the rain doesn't mean you have to forget about your clothing style. Wear something fit and trim. Oversized clothing only gets in the way of your golf equipment and stops you from swinging freely.
Socks shouldn't be protruding which means that they should never rise above your ankles.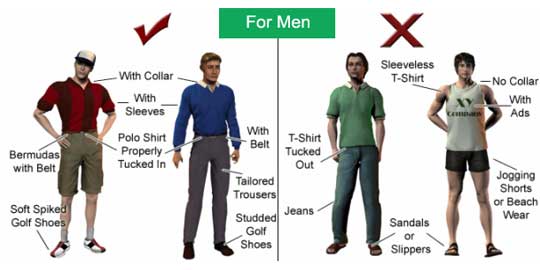 There are no rules that go against you wearing a patterned shirt and pants. Just remember that the patterns should not be too loud to the point it dominates both your shirt and pants.
Every golfer must have at least one pair of khakis in their golf wardrobe. Not only are they simple, but you wouldn't have to spend so much time deciding what to shirt wear with them. They can definitely go with everything.
If you're not an expert when it comes to matching clothes, here's a simple rule: If you prefer wearing bold-colored pants, go with something simple for your top. It also works the other way around.
Who says you have to wear something bright to make a fashion statement in the course? Choose for a more balanced look by wearing an outfit belonging in the same color palette.

Read more articles from these links below
Golf Etiquette – Let's Play Ready Golf
Must Have Accessories for Golfers
2012 UP JMA Invitational Cup Postponed to September 10