Sitio Pulatana, Malandag
Malungon, Sarangani Province
[PUBLIC GOLF COURSE]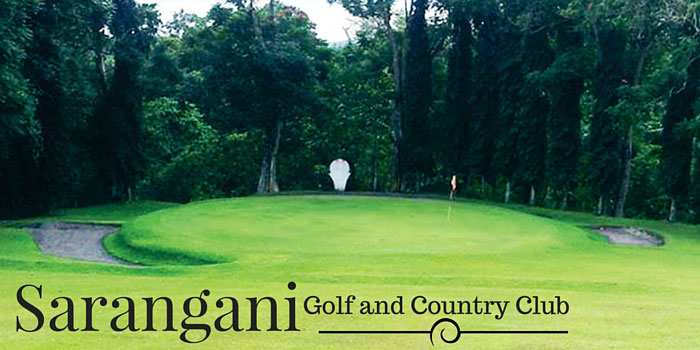 Sarangani Golf Course Description
Sarangani Golf & Country Club is located at the Sarangani Province. It has 9 holes to play in and is placed on top of a rolling terrain dotted with hardwood and mango trees and man-made miniature lakes.
Their clubhouse has a great view of the Mount Matutum. The golf course is open to the public. Their rates vary on either weekdays or weekends and if you are a local resident or a tourist. Their other fees include a golf cart rental, clubs rental, and an umbrella girl.
Related: See the complete list of Sarangani Golf Courses
Their other accommodations include the East Asia Royal Hotel, Green Leaf Hotel, Traveler Inn, and the Microtel by Wyndham & Roadhaus Hotel. Tourist spots around the area include the Gumasa Beach, Nalus Falls, Pinol Cave, Tampat Shrine, and many more.
Other Sarangani Golf South Cotabato resources:
Sarangani Golf & Country Club Facebook Page
Sarangani Golf Course Location, Map and Address
Photos of Sarangani Golf Course