Brgy. Sapang, Ternate Cavite, Southern Luzon
[PRIVATE GOLF COURSE]
H= 18 P=72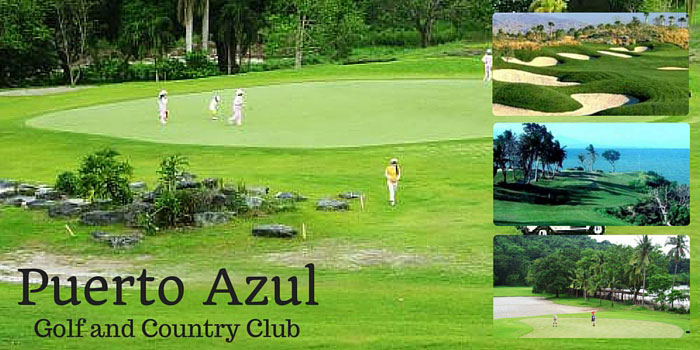 Puerto Azul Golf Course Description
Built along Ternate, Cavite is a golf destination named Puerto Azul Golf and Country Club. It was once identified as the World's Golfing Capital by some. 1978 was the year it was constructed and many prestigious golf tournaments like the Philippine Open have been hosted here.
Its 18-hole golf course features a notable hole that stands out among other golf courses in the country. Its hole no. 17 has the deepest water hazards in the history of Philippine Golf. It has been a challenge to all the members who have experienced playing it. More than that, members can view the mountains, rivers, and streams that were designed in Puerto Azul Golf and Country Club. These splendid views can be entertaining for members as they play at the course.
The clubhouse offers other services aside from playing at the course. It has driving range, massage room, restaurant, tee houses, and swimming pool. Only members of Puerto Azul Golf and Country Club are allowed to play at the golf course and to access the clubhouse's facilities from 9:00 am to 5:00 pm. If they are traveling from Manila, they can have a 1 hr. and 41 min. drive by car or bus.
Related Other Golf Course Within Cavite Royale Tagaytay Country Club
How To Play
Puerto Azul Golf and Country Club is a Private Golf Club and guests must be accompanied by a member in order to play. You may also book through GolfPH to have playing access to this golf course.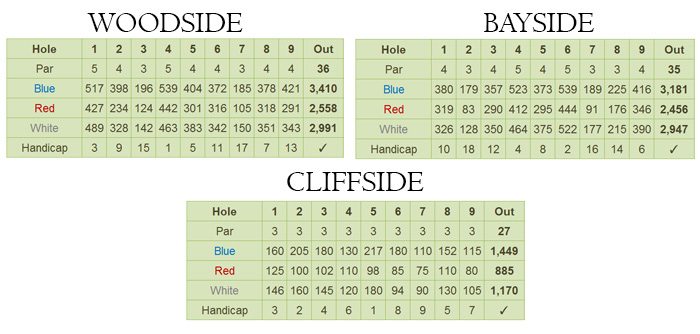 Tip for Tourists: You can still play at Puerto Azul Golf and Country Club by booking directly with GolfPH. Fill out the form to your right and get your free quote today.
[thrive_2step id='16632′]

[/thrive_2step]
Facilities
Related: See the complete list of Cavite Golf Courses
Puerto Azul Golf Course Location, Map and Address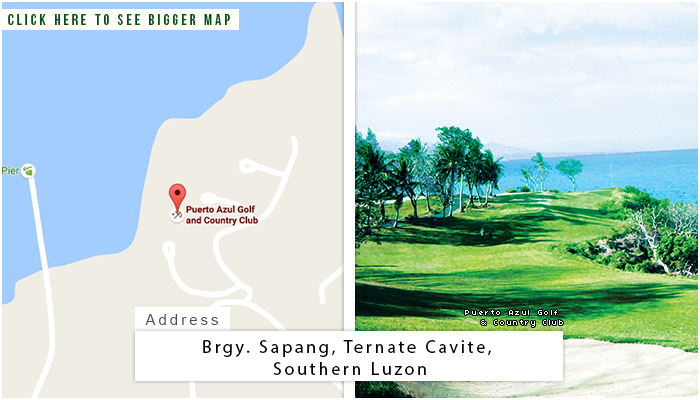 Photos of Puerto Azul Golf Course