36 Holes
The Courses are: Mountainview Par 72 – 7237 yards
Acacia Lakeview – Par 70 – 6508
Max Golfers 252 per 18 holes
Cart Php1400
Rental set Php1650
Driving range coming Q2 2023
Mimosa Plus Golf Course dates back its existence from the time of the Americans in the Philippines. It's already an iconic golf course with its two 18-hole courses—the challenging Mountainview and the scenic Acacia Lakeview. In 2016, Filinvest, the new owners of Mimosa, took the initiative to develop, renovate, and modernize the courses with the help of Nelson & Haworth Architects.
Improved course conditions and better course playability, while making it also enjoyable and playable, are our main goals for the new Mimosa Plus Golf. Visually exciting holes are also part of what golfers are looking for, so the bunkers that remain, and are in play, have been re-finished and rebuilt to be more visually striking.
As for the greens, they are not only larger, but have more internal contouring. The grass that was best able to cope with the reduced maintenance and lack of irrigation was Zoysia – we have zoysia trinity and Zeon zoysia for the surrounds and fairways. It was clear that this grass was the best for the local conditions, and also promotes sustainability because it uses less fertilizer, less water, and is low maintenance.
A new Rain Bird irrigation system and pumping station are also installed, and lakes will have a new liner. This new and modern system promotes sustainability with its efficiency in water and electricity consumption. We are also protecting the rough to encourage the wildlife to thrive.
These are just a few of the exciting developments in the new Mimosa Plus Golf Course here in Clark, Pampanga. We are on open course and we hope more and more people will get to try this sport.
Address: Mimosa Drive, Filinvest+ Leisure City, Clark Freeport Zone, 2023, Pampanga, Philippines
Phone No
Direct line:
(045) 599 8000 local 1702/1703
Mobile:
Golf Relations Office +63918 908 7035 (Available every day, 9:00AM to 6:00PM)
Golf ProShop/Reception +63918 908 7034
Website: https://mimosaplusgolf.com/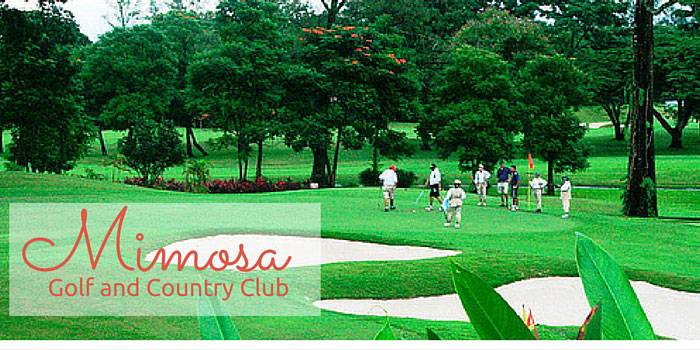 Mimosa Golf Course Description
Nature has endowed an amazing parkland course in Mimosa Golf & Country Club,a championship course with over 5,000 trees of different species that compliment the features of theentire course. With lakes,bunkers and greens that are strategically placed throughout,this is definitely one course you shouldn't dare miss to play at.
Related Other Golf Course Within Pampanga Air Force City Golf Club
How To Play
Mimosa Golf and Country Club is a Private Golf Club and guests must be accompanied by a member in order to play. You may also book through GolfPH to have playing access to this golf course.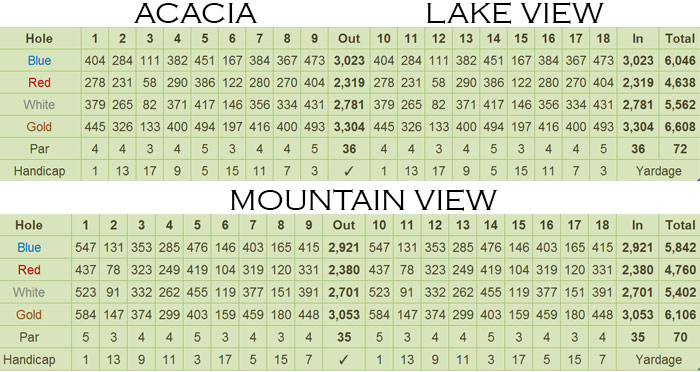 Tip for Tourists: You can still play at Mimosa Golf and Country Club by booking directly with GolfPH. Fill out the form to your right and get your free quote today.
Facilities
Related: See the complete list of Pampanga Golf Courses
Other Mimosa Golf Clark, Pampanga resources:
Mimosa Website
Mimosa Facebook Page
Mimosa Golf Course Location, Map and Address
Mimosa Golf Course Review:
As a golfer, you'd always want something new and challenging. After all, it's what makes golf such an exciting sport to play. So if you do find yourself up North from Manila, then you're in for a treat.
Click here for full review
As the Top 5 finisher in the GolfPH list, the Mimosa Golf and Country Club is definitely the premier spot to visit, if you do find yourself North of Manila. With the expansive group of Clark Development Corporation managing the course in the year 1999, any golfer can only expect a truly satisfying experience.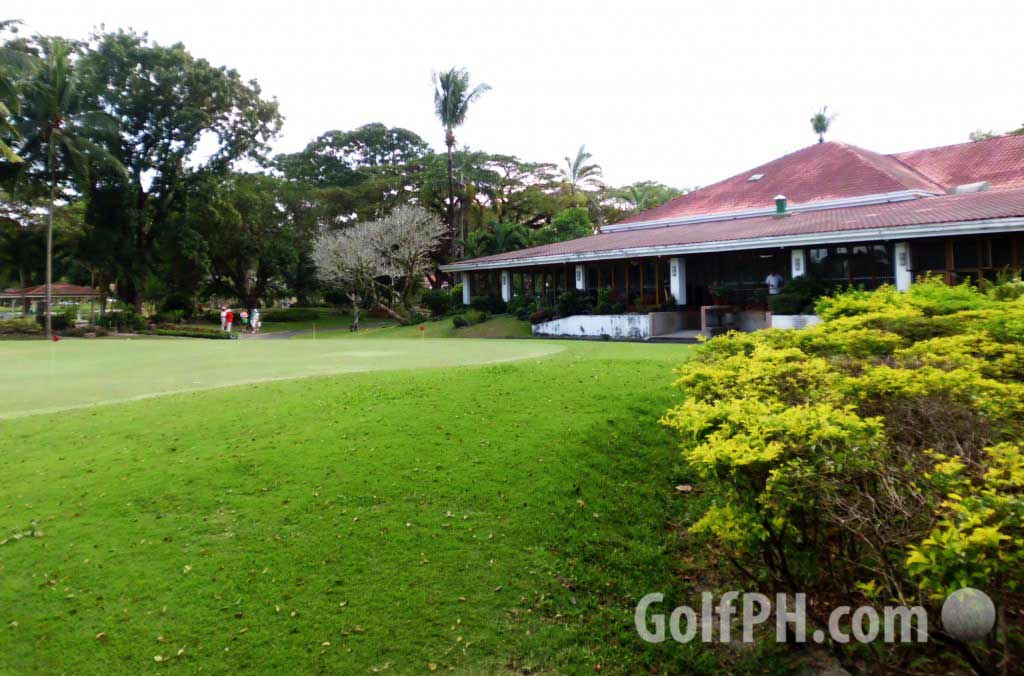 The golf course was built on the original Clark Air Base golf course. After Clark Development Corporation's management decisions, the original 18-hole course was split into two wonderful courses. The Mountain View Course, the top choice for players – and tournaments – is one of the longest courses to play at in the Philippines, measuring at 7,303 yards. With a picturesque view of majestic hills gracing the course, one can find playing a hassle – just because the surroundings can serve as a grand distraction.
Nature is at its grandest in this club, with over 5,000 different species of trees and plants lining the course. A particular highlight of the course is its famous 100-year old Acacia trees. The all-weather course, designed by prestigious golf architects Robin Nelson and Neal Haworth, only promises a different level of challenge for its players.
Even from the beginning, you will know that playing at Mimosa is not for the fainthearted. It starts with a narrow two par-three holes all located around a hill where the old communications tower of the former American Airbase used to stand.
Here are some of the holes that you should not 'miss' when you play at the Mountain View Course.
Hole 3
Hole 3 may only be a short par-4 but this can really be tricky and may require a smart approach into the green. This is not only because the fairway (complete with humps and elevation changes) is narrow but also doglegs to the right just near the base of the hill. No wonder this is considered as one of the most difficult holes in the front side.
Hole 5
Just 543-yards from the tips, this is a breather and can get you a real good score as this par 5 hole can be reached in just two strokes.
Hole 7
At 487-yards from the tips, seven is a fairly difficult par 4. With one-handicap, this hole requires distance and accuracy as the golfer would have to pass through the sandy waste and volcanic ash creek just to reach the fairway.
Hole 13
The par-5 13th is deeemed to be the hardest hole on the back side as the green is set against a water hazard.
Hole 16
The best hole for the Mountain View Course mainly because it's an island green. But recreational players won't have to worry as this hole has a wide green and is only 153-yards away from the gold tees.
Hole 18
The round of golf ends with a spectacular uphill par-five where you'd have to move the ball around the old acacia trees– complete with bunkers and traps to frustrate you even at the last shot.
Amenities:
The Mimosa Golf and Country Club caters not only to golfer's needs and delights. The club is also known for its outstanding facilities, such as function rooms, gym and swimming pool. Weddings are also a popular event in the club, with packages available to suit any soon-to-be husband and wife's budget. The club's villas are particularly known for their cozy and modern design, making the club as a top choice place to not only play, but to stay and relax as well.
Another known appeal of the Mimosa Golf and Country Club is its location. Its proximity to nearby places of visit – a PAGCOR managed Casino, Restaurants of different varieties, a nearby Holiday Inn – makes it as a prime landmark on its own.
According to its Golf Operations Head, Ms. Winnie Ventura, the Mimosa Golf and Country Club's peak season is from October to February of each year. Foreign players are a common sight in the club, with mostly Koreans and Japanese players enjoying their winter vacation in the greens. The course caters to players of a large number, with almost up to 400 players in the busiest of days.
Ms. Ventura has also stated that the club will have further improvements made on its course, once the peak season's over. This can very well serve as an enticing offer for players to visit the Mimosa Golf and Country Club this 2012.
Photos of Mimosa Golf & Country Club