(Formerly Western Command Golf Course and Tara Golf Club)
San Miguel, Puerto Princesa City, Palawan
[PUBLIC GOLF COURSE]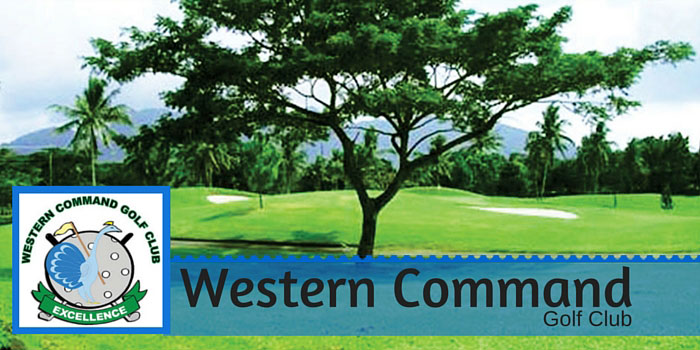 Western Command Golf Course Description
Located in the headquarters of the Western Command of the Armed Forces of the Philippines in Palawan, is the Western Command Golf Club. The club is also known as the Puerto Prinsesa Golf Club and formerly known as the Western Command Golf Course and Tara Golf Club. The golf course is lined with Acacia and Mahogany Trees along the windy fairways. The greens of the course is covered with Tipton grass.
This Western Command Golf Club is characterized by a relatively long, flat fairways that are guarded by sand traps. The 9-hole Tara Country Golf Course has a combination of small and big greens that are planted with combination of carpet and Tipton grass. Strong winds and noise from the airport runway which is about a few hundred yards away could be a distraction.
The golf club have several facilities to accommodate players further needs. These facilities include pitching & putting greens, a clubhouse that has a pro shop, restaurant, bar and function room. Male and female shower facilities are also available in the club.
Western Command Golf Club is three kilometers away from the city. The club is inside the camp of the Western Command of the AFP and the 570th Composite Tactical Wing, Philippine Air Force. The club is near the Kalayaan Beach and the airport. To get to the course, there are domestic flights from Manila that takes about an hour and five minutes.
There are accommodations available nearby the area. These accommodations include Asturias Hotel Palawan, Balay Tuko Garden Inn, Dos Palmas Island Resort & Spa, Go Hotels Puerto Princesa, Hotel Centro Puerto Pricesa, Microtel Inn & Suites by Wyndham Puerto Princesa, Subli Guest Cabins Palawan and The Legend Hotel Palawan.
How To Play
The course welcomes civilians and other guests, but on a first come,first served basis. If you want to skip the hassle of having to wait for a tee-time, you may book directly through GolfPH and have a guaranteed playing access to this golf course.
Related: See the complete list of Palawan Golf Courses
Nearby Hotels
The Legend Hotel
Malvar Road,Puerto Princesa,Palawan
Ardent Suites Hotel and Spa
Junction 1,National Highway,Puerto Princesa
Asturias Hotel
Puerto Princesa South Road,Puerto Princesa
Facilities
Western Command Golf Course Location, Map and Address
Photos of Western Command Golf Course