Get Surprising Exhibits and Wondrous Sights When Visiting Zoos in Manila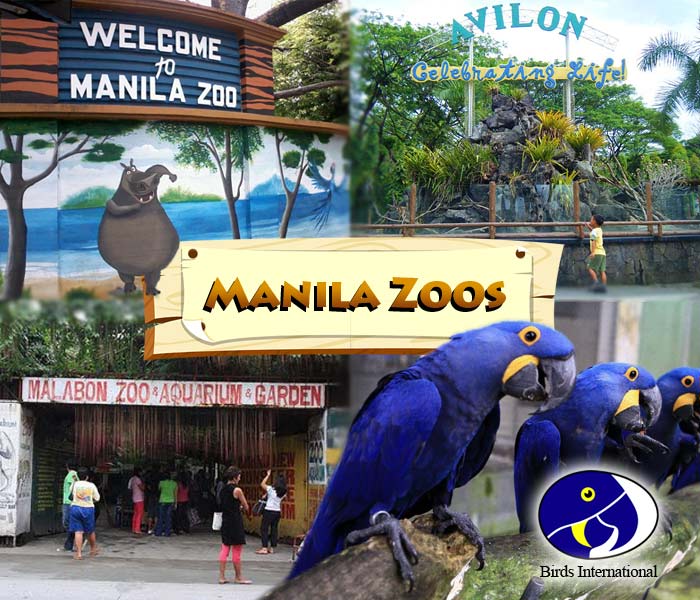 Leisure, travel, and various past times, these are the things that you will never run out of when
you are in the Philippines. Being one of the "jewels" in Asia, you are sure to get have a fun time
here whether its having a vacation in a well known hotel and resort like the Alegre Beach Resort
and Spa or dropping by one of the major malls in the metro manila area like SM Megamall
or Robinsons Galleria. Hey, you can even do it on a tight budget because of all the coupons and
discounts that are out there. Its part and parcel of the Filipino mindset when it comes to taking your
mind off of things, just relax with your friends or loved ones while having a good swim or when
strolling down the walkways of a high end mall, but sometimes people would also opt for a
classic way to spend the time.
Even with the outset of modern ways of leisure and other past times, there are venues located
in Manila that you can drop by to spend some time to relax and get surprising exhibits as well,
Manila is known for various zoos as well! Even during the late 90's a lot of families visit zoos
and it has never gone out of style because is really more exciting to see a live giraffe or lion
rather than see animals in a movie house!
If you like to visit zoos for a change then you must know your travel route and what zoo to
visit, you should also get a good travel schedule planned so that you can avoid the hassle of
overcrowded zoo visits and unexpected traffic in the metro. Here are some of the notable zoos
that will surely excite you and your companions with woundrous sights to behold.
The Avilon Zoological Park
This zoo is one of the most modern zoos to date, located in the picturesque valley of San Isidro,
Rizal Philippines; this 7.5 hectare zoo has 11 departments specializing in the animal kingdom
from herpetology to animal nutrition. You can be able to book scheduled tours and exhibits of
various fauna from tropical birds and even animals endemic in the Philippines like the mouse
deer. Book a scheduled trip so that you can get to experience an educational interaction with
animals in the Avilon Zoo.
(Also see: Heritage Park Zoo, Micke Grove Zoo)

The Manila Zoo
If there's one place that completes the history of Manila then its sure to be the Manila Zoo,
the place was opened to the public way back July 1959 and serves as one of the foremost
educational institutions where the public can learn about the Philippine's fauna and flora. The
usual sights that are known are the bird life which shows parrots, eagles, doves, and pigeons
then there are also the elephant exhibit and tigers which are majestic animals that are always
a crowd pleaser. You can just drop by Adriatico St. in Manila during weekday and weekend
afternoons for the best time for scheduled tours and exhibits.
(Also see: Gulf Breeze Zoo, Chehaw Wild Animal Park)

Malabon Zoo
This is also one of the pioneer zoos which opened in the late 1960s which paved the way for
showing Philippine exotic animals that are still shown even today. The Malabon Zoo features
more spacious animal enclosures that enable animals to walk more freely in the environment
and have a habitat that gives a more "wildlife" vibe. The exhibits that you should visit are
the Philippine brown deer, Philippine freshwate crocodile, leopard cat, Philippine Tiger,
Orangutans, and other aquatic and bird fauna. Just drive towards Gov. Pascual Street in Barrio
Potrero, Malabon, Metro Manila to visit Malabon Zoo.
(Also see: Panaewa Rainforest Zoo, Niabi Zoo)

Birds International
For those who love birds and are even interested in adopting several flying and chirping
companions to take care at home then you should visit Birds International located in
Commonwealth Quezon City. There are a vareity of exotic and rare birds that they have on
exhibit like Amazonian parrots, macaws, hornbills, cockatoos, and even small parrots. Birds
International also holds family friendly activities like Parrot coloring competition for kids
and even streetshows involving staff and parrots showing off tricks and games. If you fancy
adopting a bird then you can drop by their pet shop and take a look at what bird to take home
and get to pick a cage as well.
(Also see: Potawatomi Zoo, Promised Land Zoo)
Are you having problems trying to play at private golf courses in the Philippines? By being a GolfPH Privilege Member, you'll not only gain playing access at our affiliate private courses. You'll also be granted other perks such as discounts and booking services. Plus, you'll also get the opportunity to network and compete with fellow elite golfers at our members-only tournaments and events. To learn more about the different benefits of this exclusive community, please click here.