What Is JCI Manila?
JCI Manila is a premiere leadership development organization that has been around for almost 70 years. This is where young men come with the goal of becoming better leaders. Dubbed as the University of Leaders, JCI Manila believes that it is through reaching out to others that you learn more about yourself.
With this goal in mind, they delve into an array of projects such as community development, business, government, environment and more. The unifying force behind these seemingly diverse projects is a group of young men who want to become better leaders.
JCI Manila Ryder Cup
One of their biggest projects annually is the The JCI Manila Ryder Cup. This was established in the year 2011 by their Past President Rodney Dizon, JCI Senator Glenn Chan and Past Director David Sy and is held every year as a fundraising activity for their community development projects.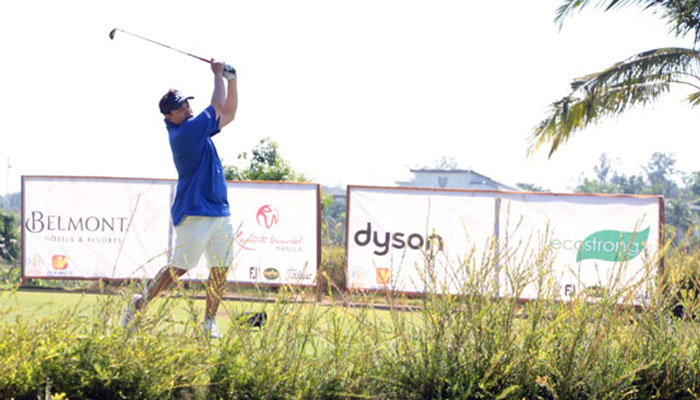 Born out of the desire to have an avenue where they could play competitive golf with one another, the Ryder Cup started with a mere 26 players. Now being on its 6th year, it has grown up to 100 players! In just a short amount of time, the tournament has grown dramatically.
What Makes The JCI Manila Ryder Cup So Special?
This tournament stands out from the rest as it intentionally tests every player's skills with different formats. As the name suggests, the format of the tournament patterns itself with the PGA Ryder cup. This 4 leg tournament takes place on 4 different courses where formats like scramble, best ball, and singles matchplay are played to keep the game competitive and exciting!
The JCI Manila Ryder Cup was brought about a special brotherhood that is a tenement of JCI. Because of this, the number of participants significantly increased and because a great avenue for members, new and old, to get to know one another better.
Usually golf is an individual sport, but in this case it is a team event and because of this, players get to experience the growth of camaraderie amongst them as the tournament progresses.
What Makes It So Popular?
Another reason why the JCI Manila Ryder Cup became so big is because it gives the players value for money. With the 20,000Php fee, each player is sure to get a handful of awesome things in return.
Besides the usual golf giveaways, the players are also given a personalized gift, golf lessons by pros, driving range training days, overnight accommodations, and an awards night with lots of entertainment, good food and tons of raffle prizes! Everyone goes home a winner regardless of the outcome of the tournament.
What Makes It So Important?
Through this project and with the help of all the sponsors, JCI Manila is able to raise a substantial amount to fund its  endless community development projects. Each of these projects aim to lend a helping hand for the less fortunate who are in need of help.
The JCI Manila Ryder Cup doesn't only spell out fun for you, it gives you the grand opportunity to give back to your community.
2016 JCI Manila Ryder Cup
This year's the JCI Manila Ryder cup was headed by Chairman John Bautista Jr. together with his Co-Chairmen Brainard Hao and JR Francisco.  It featured 2 teams: Team Panels headed by Team owner 2012 JCI Manila President Rodney Dizon and Team Delta headed by 2015 VP Nino Namoco which go against each other again this year for the much coveted JCI Manila Ryder Cup trophy.
The tournaments this year were played at Clark Sun Valley Golf and Country Club (April 2, 2016), FA Korea Golf and Country Club (April 16, 2016), Luisitia Golf and Country Club (April 29, 2016) and Royal Northwoods Golf and Country Club (April 30, 2016).
The players were greeted by a store set-up by our partner sponsor Titleist / Footjoy where-in the players got their Footjoy team shirts, Footjoy dry caps, personalized Footjoy duffle bags and Footjoy golf shoes.
Also, each player was given additional giveways on each tournament day like umbrellas, driver head covers and even Rayban headphones!
And after all the tournament legs, all the players were treated to sumptuous meals paired with Glenmorangie Single Malt and Bear Beer.
The competition was fierce during this year and we saw Team Panels edge out TeamDelta Plus by only 4.5 points to win this years JCI Manila Ryder Cup tournament.
For the past 2 years these teams have battled it out and have won one each so watch out for the 7th JCI Manila Ryder Cup and see who comes out on top and be the winner of this grudge match!
JCI Manila Ryder Cup couldn't be this successful without its partners who have been supporting them throughout the years:
Partner Sponsors:
Empire Sports / Titleist / Footjoy / Flying V / Glenmorangie
Gold Sponsors:
Broadway / Nissan / Suzuki / Hanabishi / Fred Perry / Resorts World / Belmont Hotels / Boysen / Honda / Manila North Tollways Corp / Maynilad / Gatorade / Beyond the Box / FR Sevilla Industrial and Development Corp / LEC Steel Corp / Bilrey Constuction / Bosch / Firefly Electric / Primo Media & Design / One Tagaytay Place Hotel and Suits / Fil-American Hardware / St. Therese / Mosaic / Infobahn Communications
Silver Sponsors:
Bear Beer / Kopiroti / Anixier / Firestop / Kuysen / Lydias Lechon / Golfph / Glory Lumber / JB and Sons / Quadstruct / Hino / Lenfund Inc / Dream Socks / Dyson / Ecostrong / Harrix Wires and Cable / QV South Resources / Amacena / J&R Appliances / GRM International
For more info about JCI Manila, please visit jcimanila.org or contact the 7th JCI Manila Ryder Cup Chairman Gino Olivares on how to join or be our partner at [email protected].