It was a beautiful Tuesday morning on May 17, 2016, and we arrived at Valley Golf and Country Club around 7am and were greeted by signs directing us to the Councillor Daisy G. Reyes 3rd Golf Cup.
An accomplished woman, Councillor Daisy Garcia Reyes is a Filipino beauty queen, film and television actress, singer, TV-host, politician and businesswoman who finds the time to put on this wonderful golf tournament.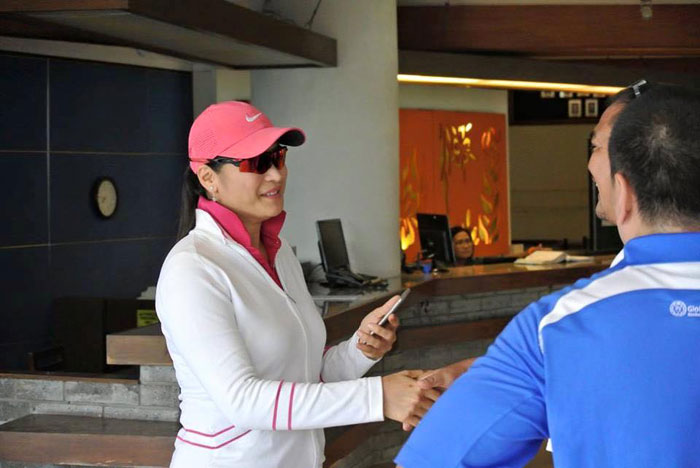 We started at the bag drop and proceeded straight to the spacious men's locker room. We were each issued large lockers and went ahead to get changed and settle into our golf gear. The customary pre-match joking ensued with a healthy dose of trash talking on the side.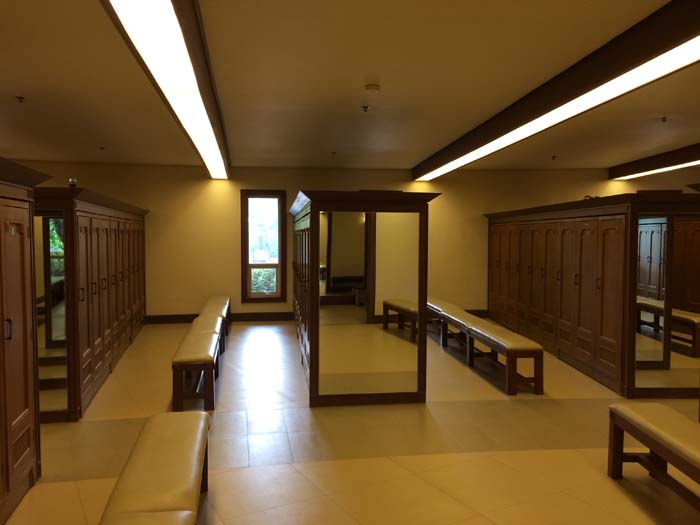 As we all got ready, we headed over to the registration to get checked in and collect our flights. It was a nice setup and as we moved down the line, we purchased the ever necessary Mulligans and business card raffle. With Nike as a sponsor, we definitely wanted to put our card in for a chance at some fantastic Nike golf prizes.
With grumbling bellies, we went to the breakfast area to fill up for the day. We chose from meals of egg and rice, with longganisa, tapa, corned beef or stewed pork. I went with the other option of arroz caldo and a coffee to start the day off right!
With full stomachs, full of anticipation and anxious to get the day's competition on the way, we picked up our golf cart and headed out to our starting hole to await the ceremonial tee-off with the backdrop of the gorgeous green Valley golf course.
Even with the warm weather, we couldn't help but appreciate the beauty of Valley Golf & Country club with its hilly layout and gorgeous views.
Upon smashing a brilliant first drive, we headed to our holes to get started. It was a hot sunny morning already and we got off to a bit of a rusty start as we did not go to the driving range. But a few strokes in, we found our swings and in time for the second hole which was a Par 3 and Hole-In-One competition. While we all did not make it even close to the ping, we were having a blast and the trash talking was in full swing!
The competition carried on thru the front nine and as our pride was bruised, we laughed it off to a good day of friendly competition and vowed for a rematch soon.
We headed back to the clubhouse to get a well deserved cold Bear Beer, one of the more refreshing sponsors of the tournament. The strong lager was working its magic on my tired body, and soon I was on cloud nine with good company around.
After a competitive game in the morning's heat, we were all ready for a hearty lunch. We made a dash for the showers before the award ceremony started and got back in time for Councillor Reyes' thank you speech before grubbing. She graciously thanked the 100 or so golfers for participating and for the generous sponsors for their support.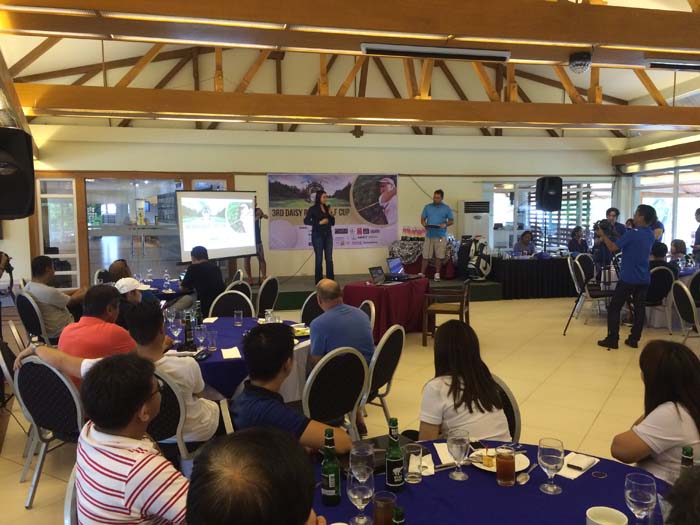 Then it was finally eating time!
The most anticipated part of the lunch started off with the raffle prizes, and the prizes went on from Nike hats, to golf balls, to gift certificates and finally the airfare to Europe! The trophies were beautifully designed in a way that resembled the Councilor Daisy herself. 
Everyone sat on the edge of their seats hoping for their names to be called for the major prizes and awards.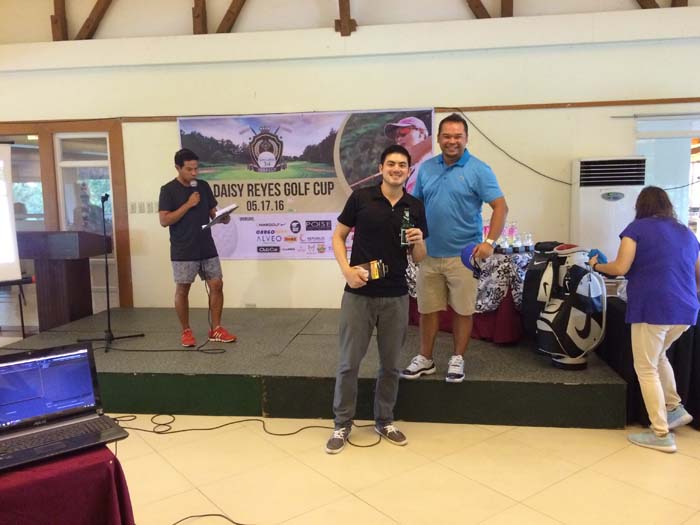 Overall, it was a wonderful day of golf and friends and we headed back home satisfied. 
Thank you Councilor Daisy Reyes and to all the special sponsors for providing a day full of golfing fun for a great cause!