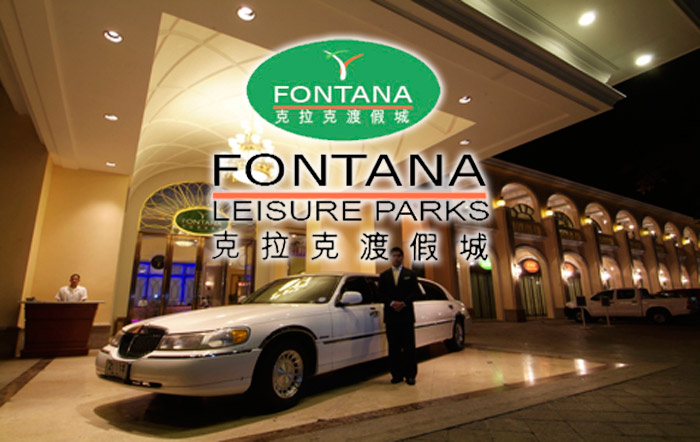 Dull and boring – this is what weekends have become. Nowadays, there's always a lack of something good to do. Do you feel this way at times? If you do, then you probably haven't been to Fontana Leisure Park hotel. This place will have visitors experience what a weekend getaway really should be.
The Fontana Leisure Park hotel is definitely a great place to crash with your family after a week of stress. Inside, rooms are packed with an elegant interior and the amenies that all high class hotels possess. Once you look out the window, you'll see a beautiful view of Mt. Arayat, as well as the view of the entire Fontana Leisure Park with lush gardens and scenic routes. This together with the hospitable staff members makes the hotel a place for some rest and relaxation.
At the same time, the park provides villas for visitors who wish to experience a more spacious retreat. With central airconditioning and the amenities of any home – fully furnished bedrooms and living rooms, fully functional kitchen and bathrooms – your family will surely feel that it's just home away from home.
Apart from the hotel and villas, there are numerous activities for visitors to do. Fontana has its own 9 hole course, which would later be accompanied by an 18 hole championship course. This is the perfect place to train and to strengthen your passion for the game. Then, cool down at the Fontana Water Park with your family. See giant wave pools, olympic sized pools and thrilling slides. While adults have their share of the fun, kids will certainly love the Water Factory and Pirate Ship, water attractions especially built for them.
Fontana also offers a wide range of dining choices and activities. Munch on different types of cuisine, such as Korean and Filipino food, and hang out with friends at KTV or piano bars. Fontana Leisure Park Hotel is actually a stone's throw away from activities.
All in all, Fontana Leisure Park truly is the perfect place for any adult or child looking for excitement on a weekend. For sure, you'll never want to leave.
Are you having problems trying to play at private golf courses in the Philippines? By being a GolfPH Privilege Member, you'll not only gain playing access at our affiliate private courses. You'll also be granted other perks such as discounts and booking services. Plus, you'll also get the opportunity to network and compete with fellow elite golfers at our members-only tournaments and events. To learn more about the different benefits of this exclusive community, please click here.