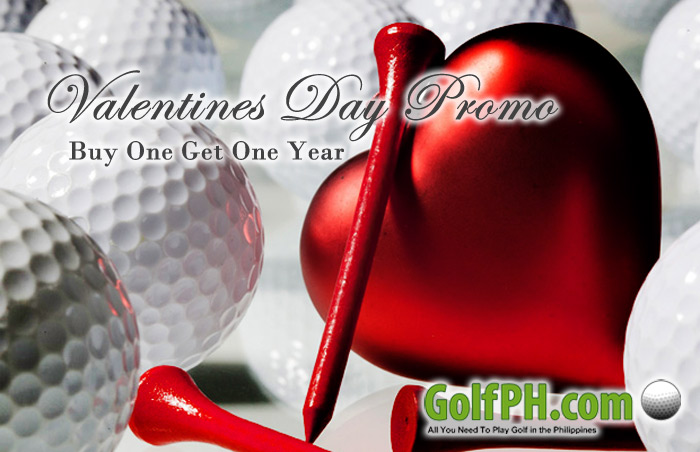 Happy Valentine's Day from GolfPH!
For some of you this holiday is one that you love because you have a special someone to share it with. For others it can be a rather depressing day spent alone. We at GolfPH, don't think there should ever be a holiday that excludes people from celebrating.
This is why we want to give you something to smile about. For the next 3 days, we will be coming up with a special Valentine's promo just for you. It's called the "Treat Yourself BOGO" Promo.
You might know where this is headed. Take part in a promo that you can buy for yourself or give to a loved one that lasts not 1, but 2 years.
For the Next 4 Days, We Are Offering a Special Promo
Buy 1 year get the 2nd year for free! You can also buy 3 years and get 3 years for free!
This is the first time we have ever launched this promo before, so let's make it a great one. All you have to do is sign up before 12 midnight on February 15th and you will automatically get a response back on the 16th confirming that you will be receiving additional years on your membership.
It's so easy and it's the perfect gift for yourself or any golfer you know! Let's celebrate together this Valentine's Day. 🙂
OFFER HAS EXPIRED
If you would like to get more information about our program, please visit the discount card page here.