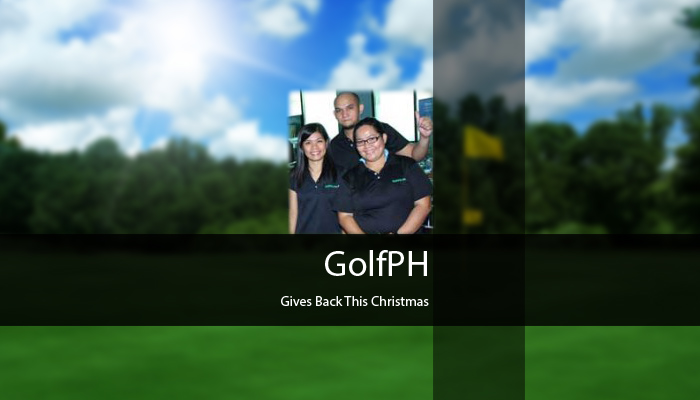 Finally, December is here! And the GolfPh staff is getting in on the Christmas spirit.
It was on December 10, 2009 that GolfPh staff took a break from their daily work in order to spread cheer to the street children in Makati City. We gave out plenty bags filled with goodies including various foods and school supplies.

Yesterday afternoon, we walked from our office and proceeded to distribute our Christmas presents.
The children there didn't know we were coming. We wanted to give them a special Christmas surprise.
While walking around, we saw some kids sitting in front of of KFC, so we decided to give them Christmas presents.
At first, there were only a few children hanging out along the streets of Makati. But once we started giving away Christmas presents the children just wouldn't stop coming. For a moment, we were afraid that we didn't bring enough presents. Luckily, we had enough for everyone.
It's such a blessing to spread the joy of Christmas. We here at GolfPh had a blast and so did the children who received their early Christmas gifts.
Thanks for visiting our website! We hope that you will also spread the joy and spirit of Christmas in your own little ways. Make a child happy this season of giving. From all of us here at GolfPh: "Merry Christmas and a Happy New Year!"