Bo. Kabilang Baybay, 1 Southwoods Ave., Carmona, Cavite
[PRIVATE GOLF COURSE]
H=18 P=72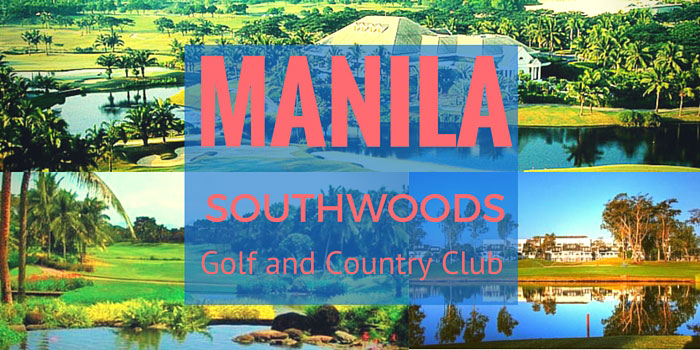 Manila Southwoods Golf Course Description
Manila Southwoods Golf & Country Club is one of the most exclusive courses in the Philippines. It is a rather new course as it was just built in 1992, but it has quickly gained international recognition by not only the Asian Monthly and Audobon International group, but also visiting golfers worldwide. Asian Monthly dubs this course as the "Best Environmentally Responsible Golf Course" and the "Most Challenging Private Golf Course in the country."
There are two 18-hole rounds called the Masters Course and the Legends Course, which were both designed by legendary golfer, Jack Nicklaus. Each course has notable holes to challenge every player. The Masters Course is a long course, where you will encounter many bunkers, narrow fairways and watch out for hole no 9.! The Legends Course is a shorter round of 18 in comparison to the masters with bunkers designed mainly on the left side of the fairways, water hazards on the right side and a difficult hole no. 16.
When you visit the course, you will see that they have a beautiful facility and attract many International tournaments to be held here. There is a clubhouse, banquet hall, formal dining room, Jacuzzi, massage rooms, and other amenities for any golfer or family member who may accompany a shareholder.
Related Other Golf Course Within Cavite Puerto Azul Golf and Country Club
Manila Southwoods Golf and Country Club is a private course, so only members are allowed to play the round and access its facilities. For visitors, please contact us for a members endorsement. The course is approximately 30-45 minutes south of Makati.
How To Play
Manila Southwoods Golf and Country Club is a Private Golf Club and guests must be accompanied by a member in order to play.
Course Review
Manila Southwoods Golf and Country Club Course Review
Tip for Tourists: You can still play at Manila Southwoods Golf and Country Club by booking directly with GolfPH. Fill out the form to your right and get your free quote today.
Facilities
Other Manila Southwoods Cavite resources: